Where to Buy Tony Moly Cosmetics in Singapore with Minimal Spending
Tony Moly started as a small company and now reached a peak of its popularity, that is shown by launching more than 800 shops in over than 10 countries. Products by Tony Moly are very highly-demanded now, that is why ILoveBargain team decided to devote an article to these fashionable products, here we will provide places where you might obtain these items and check prices, so here we go.

What Products From Tony Moly Can You Obtain?
The range of products is quite basic for a beauty brand, but the main difference is their advantage, they are famous for putting style into the packaging. So, here's the range of products that you might obtain:
Masks - this is the most popular product by Tony Moly, you can choose from brightening, moisturizing, calming, cleansing, and much more masks;
Lip products - they are balms, lipsticks, glosses, patches and etc;
Skincare items - here it comes to different scrubs, creams, gels, washes, and so on;
Makeup essentials - they are sponges, brushes, mascaras, tints and much more;
This is not the full list of items, but if you are already interested, we've prepared a range of the best shops that sell these products.
Where to Buy Tony Moly Products in Singapore?
Lots of shops that offer their products are situated far away, and the main offer trans-ocean shipping, but that is not the thing we need, cause not everyone likes to wait for the parcel to arrive, pay additional fees, and so on. But we have found some shops that are in Singapore, and they offer Tony Moly products with quite compatible prices. So, here they are:
Lazada Singapore has an official Tony Moly store. Here you can find the list of most popular products, more than 10 popular items with great prices, detail info, and star-based ratings. Don't forget that all of the products available on Lazada can be discounted by the promo codes that are constantly available on the page devoted to the shop, and this might sound like a great plan!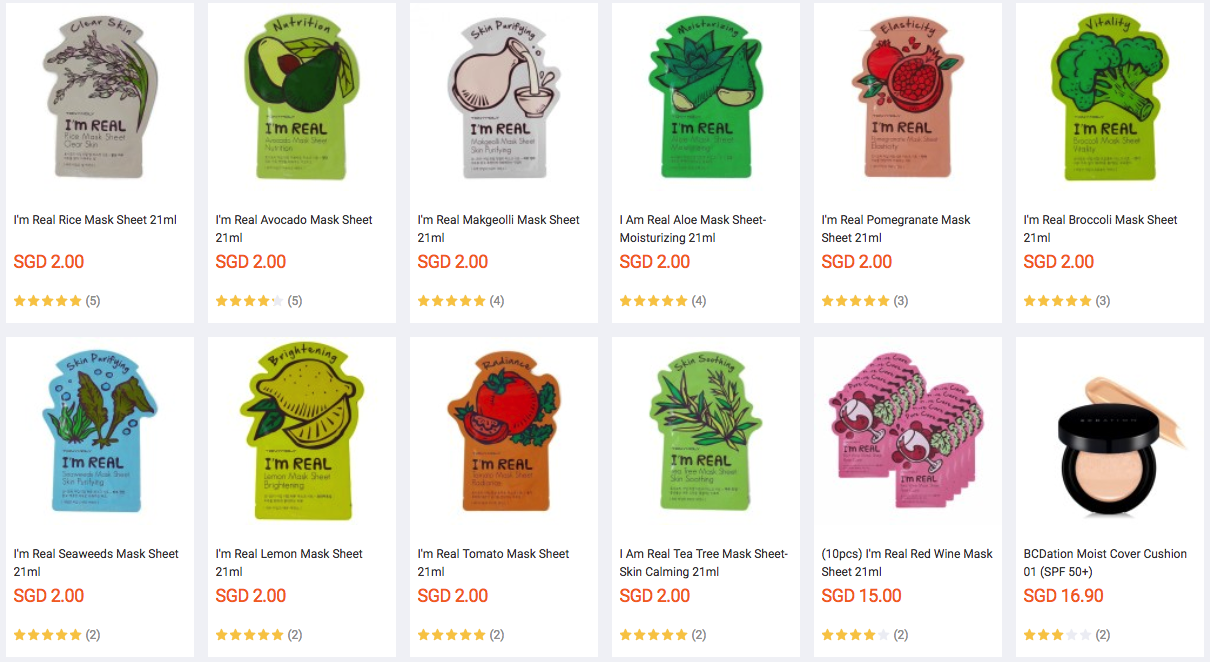 Approximate price for Tony Moly Mask at Lazada: S$2.
iShopChangi is easy to deal with, mainly because you don't need to wait for your parcel to arrive, you can just buy all the items, and then, pick them up at the airport. The site is easy to use, and the range is a bit wider, with skincare sets and soap sets, and some more products. The main difference is that here you may obtain masks only in sets, not single pieces. But, if you compare the price of a single piece to a set price, you will realize that you obtain a discount, and it's good for us!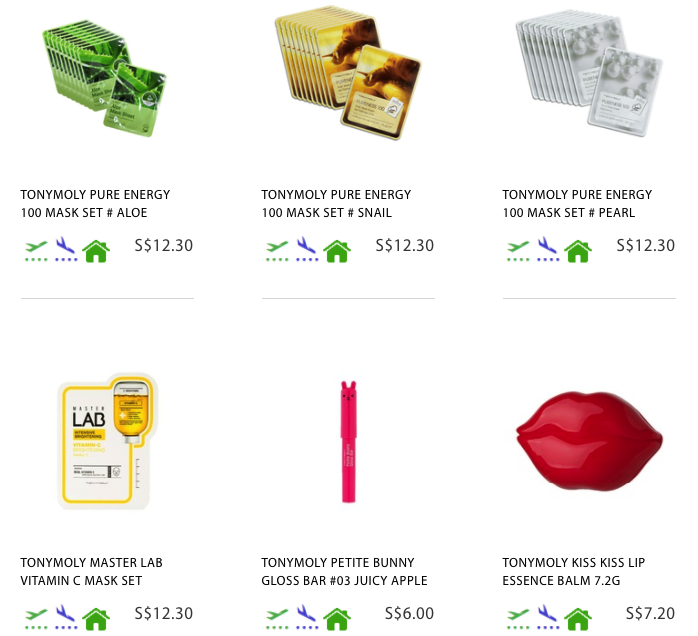 Approximate price for Tony Moly Mask Set at iShopChangi: S$12.30.
The YesStyle shop is well known for selling Korean beauty products and Korean fashionable clothes. The range of Tony Moly Korea products here is insane, here you can also find lots of essentials for makeup, some lady goodies, aroma mists, and much more. YesStyle is known for running constant sales and promotional clearances, and that is the main advantage of this shop, cause Tony Moly products appear on these lists very often! That is the thing that makes giving a try even more valuable!

Approximate price for Tony Moly Mask at YesStyle: S$3.74.

And that was the list of the best shops, that offer these amazing products, and if you decided to give a try to Tony Moly products, remember surfing the shop's page first, because there are codes that might help you to save a fortune on your purchases, and this makes your shopping experience even more. Thank you for reading the article and enjoy your shopping much more with our help!