Aliexpress 11.11 Sale
The 11.11 Sale (also known as November or Singles Day Sale) is round the corner. Year after year plenty of ecommerce Singapore stores surprise their clients with dozens of amazing promotions helping save a lot of money. But this year, Aliexpress is getting ready something that will blow your minds!
Aliexpress is a part of Alibaba group and one of the wholesale Singapore online stores offering the wide range of products varying from fashion products and electronics to home decor and beauty supplies. The store is famous for its reasonable prices but during Single's Day Sale you have a chance to receive even more discounts on product you wish to buy. Let us tell you how to do this.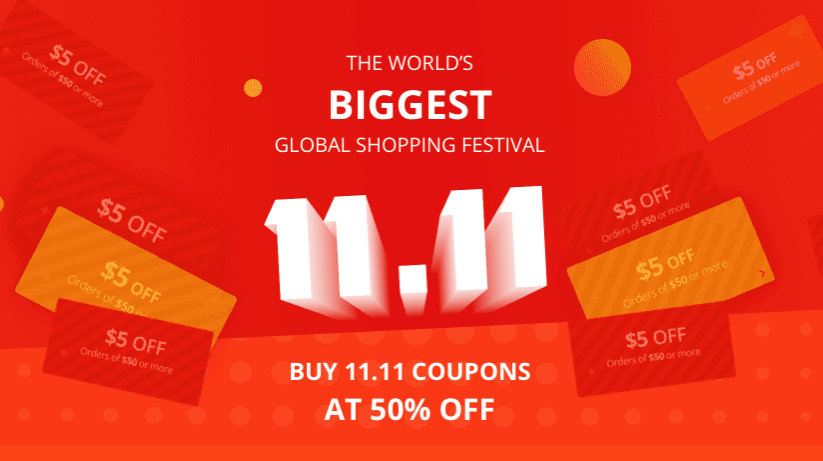 Aliexpress launched 11.11 promotion on 28th of October and would keep it running until 11th of November. Up to 7th of November each and every store's online shopper had a chance to play games in order to win Aliexpress coupon as well as have some sneak picks of offers that will kick start on November, 11th. As for now, you have several options how to prepare yourself to Global Shopping Festival:
purchase 11.11 Aliexpress coupon codes at 50% off;
watch Aliexpress' bloggers videos and see some hottest deals available;
you still have an opportunity play games to win the coupon codes;
or you can create a fan list in order to win a $50 coupon.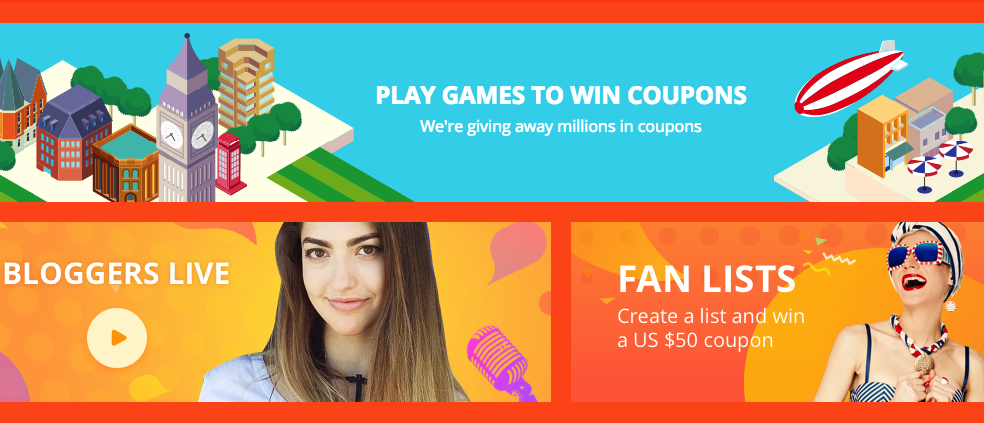 Besides, there is a timeline that helps you buy coupons to save on your future purchases. Here you have 2 options - buying coupon online or getting it via scanning special QR code. Attentively read coupon's terms and conditions to make sure you can apply it during your shopping process.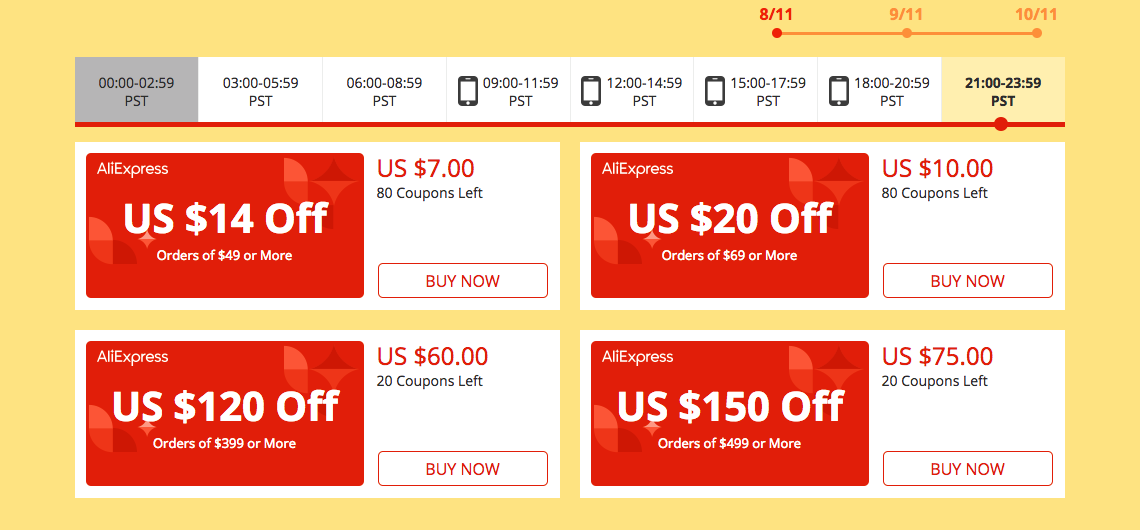 Don't forget to look through the list of participating shops to know exactly what you are going to purchase. This year the Global Sale features such electronics brand as Meizu, sportswear from Li-Ning, fashionable clothing by SheIn, home improvement goods by Deko and a lot more products. Don't miss an opportunity to save on thousands of goods listed in this year's November Sale. Visit 11.11 Sale promo page at ILoveBargain Singapore to get freshest deals and voucher codes and buy products or services at reduced prices.
Fresh 11.11 Coupons for Aliexpress
Coupons for AliExpressExpires in :expire_time:
Thank you, your review was sent to the moderation
Coupons for AliExpressExpires in :expire_time:
Show Deal
applied by 2 usersExpires in 11 days
Thank you, your review was sent to the moderation
Coupons for AliExpressExpires in :expire_time:
Show Deal
applied by 2 usersExpires in 11 days
Thank you, your review was sent to the moderation
Show more AliExpress