Protect yourself from UV radiation and money wasting
Probably in 2020, it is not a secret for anyone that the sun affects our skin so much. Besides the risk of such a serious problem as skin cancer, enjoying sunbath without the proper protection may lead to premature aging with an abundant rise of pigmentation and wrinkles. So to prevent it you need to remember about covering your face and body with sun protection every time you leave home. Whether it seems sunny or cloudy, UV rays may still harm your skin, so you are allowed in your morning routine to forget about any serum or cream but not about SPF products.
We made a list of Summer 2020 sunscreens which are proved to be effective, hypo-allergic, and affordable for everyone.
Althea's online store is well-known for its own brand of cosmetics but also a good assortment of famous Korean skincare brands. We offer you to draw your attention to Missha All Around Safe Block Sun Milk Essence. This sunscreen milk has a double layer of UV and suits perfectly to dry skin because it contains Antozone-Rose and Thanaka extracts that are perfectly smoothing. Now with a 15% discount, you may also apply 77SALE coupon code for getting a 20% additional discount on all the Korean cosmetics. Another total bestseller among sunscreens at Althea is Calmia Perfect Outdoor Sun Block. It is waterproof, has a high sun protection level and the price on the product is amazing - just $7.50, so it is perfect to use for days spent by the beach.
Wishtrend as well as a big range of Korean brands presented at the online store. You must have heard about vegan and eco-friendly brand Klairs. Being on stage for 10 years, it managed to establish itself as a high-quality cosmetic manufacturer. Take a closer look at Soft Airy UV Essence SPF 50 PA ++++. This essence is made for sensitive skin, and good for everyday use due to its light formula, but high SPF and PA for impeccable safety from UV radiation. KLAIRS Illuminating Supple Blemish Cream is a perfect BB cream for Summer. It has a light texture, doesn't form a thick layer, and conceals all the problem zones of your face. With all those advantages as a BB cream, it also has SPF 40, which means you don't need to use another Sun protection if you put on this cream. Use the BWBW coupon code for Wishtrend to save 15% of any order.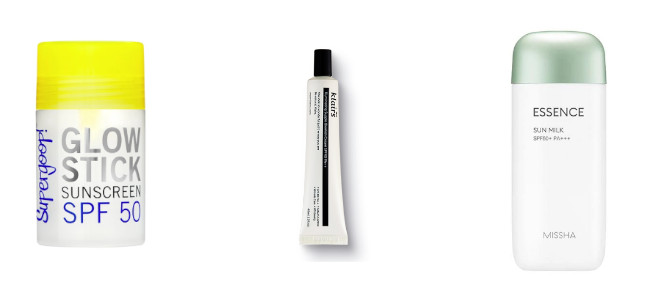 Of course, there are a lot of sunscreens represented at Sephora's online store. We hope you are already aware of the new trend - sunscreen in a stick that is very handy to keep in your little purse. Such as SUPERGOOD! Glow Stick Sunscreen SPF 50. It is a glow stick with 50 SPF, so you can use it as a highlighter on your cheeks, nose, and collarbones during the day at the same time protecting them from getting burned. Now with a 20% rebate, you can get it cheaper by using one of Sephora coupon codes.
In case you prefer outdoor sports, you also shouldn't forget about getting ready to resist ultraviolet. At Eamart you can find Neutrogena CoolDry Sport Sunscreen Lotion SPF that can protect you even during heavy physical activities due to the ability to stay on your skin even while sweating. With promo code EAMARTMAR20 you can reduce the price by 20%.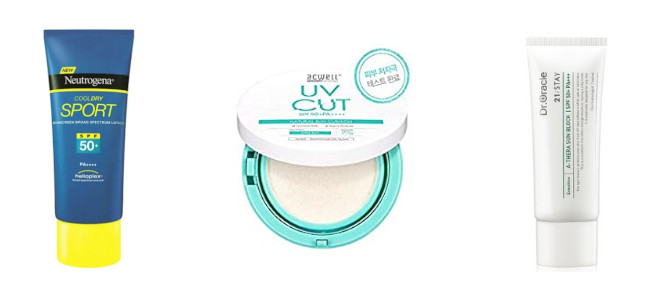 Sunscreen products may solve more problems than just UV radiation protection. For example, at Soko Glam you may find products for skin prone to oily shine or acne, especially in Summer. Take a closer look at DR ORACLE A-Thera Sunblock SPF 50. It hydrates and calms down any irritations, furthermore, it has very lightweight consistency to avoid pores clogging, face sweating, and new pimples appearance. With ACWELL UV Cut SPF 50+PA++++ Natural Sun Cushion you can fix your sunscreen everywhere at any time. Pleasant cooling effects can bring you up into consciousness even during the heat of the day. Get a free gift from Tony Moly with your order at the Soko Glam store.
We hope you won't just buy it and forget, but use any sunscreen to your taste daily for staying young and beautiful!