5 Best Free Wifi Apps to Stay Connected Everywhere
Doesn't matter if you are a traveller who gets attracted by far lands or prefer to explore your own country. Staying connected in our modern world is a must. Well, then you might think "How to get free WiFi anywhere on Android or iOs?". Because getting connected to a WiFi hotspot in the unknown country can be really tricky and uneasy. Yes, we all know we can find free wifi in McDonald's, then, what will you do if there is no fast food restaurant near you? Gladly, after carrying out some research ILoveBargain Philippines team is glad to tell you about 5 best free WiFi apps that help you stay tuned.
WiFi Map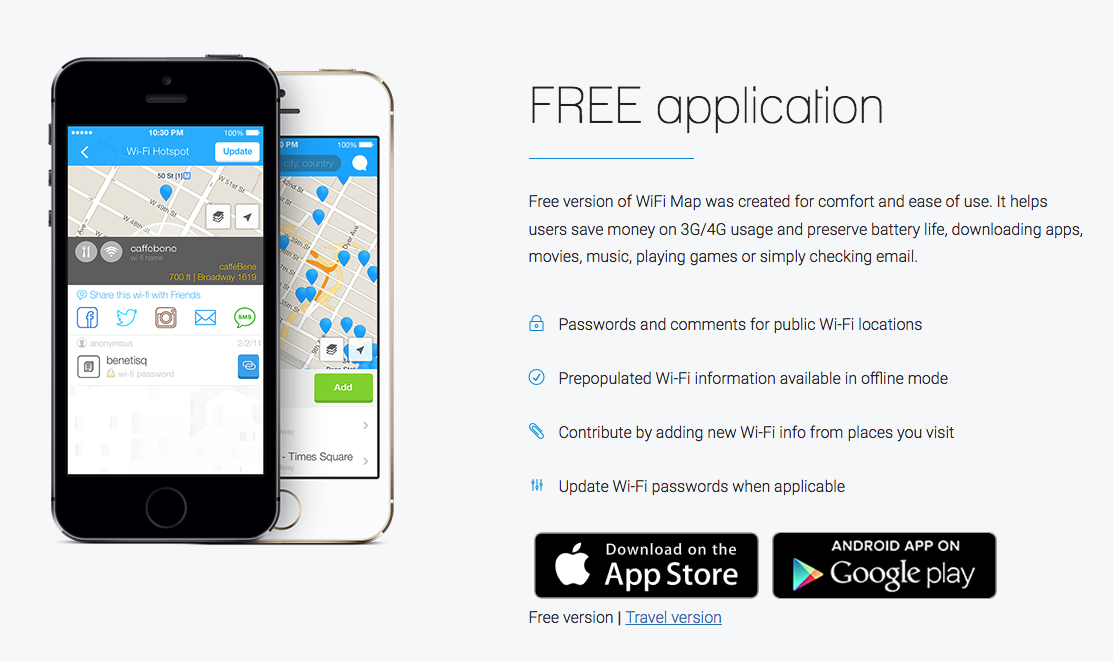 The following app lets you find Wifi anywhere over the globe. You are free to use the application offline and online. What's great you can share any wifi location with your friend by any means: social media, email or SMS. Moreover, you can update or add a password to the wireless network you find.
Pros: Can add passwords. They can be edited.
Cons: Pro version (for offline) is not free. charge - $4.99.
WiFi Finder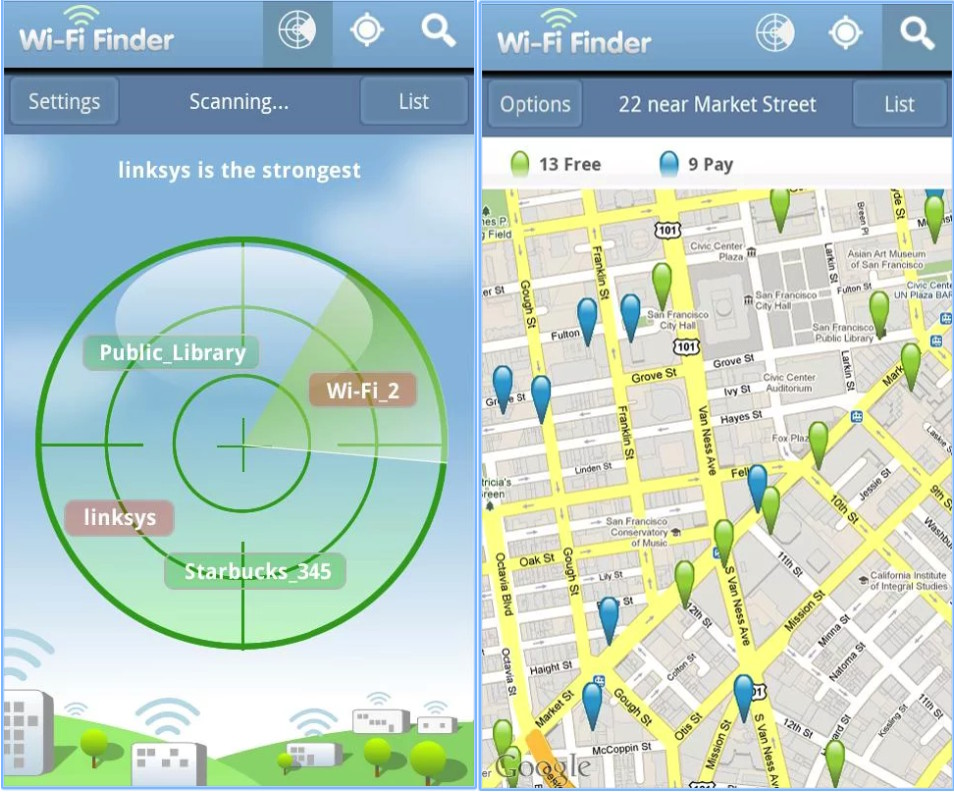 This WiFi app gives you information about all nearby cafes, libraries or any places that have a wireless hotspot. It will analyse any place in the world to bring you some special options. They include dividing wifi places into categories by providers: cafes, restaurants, hotels and so on. An app will also work online and offline.
Pros: Can be used by both phones & tablets.
Cons: no passwords.
WeFi Pro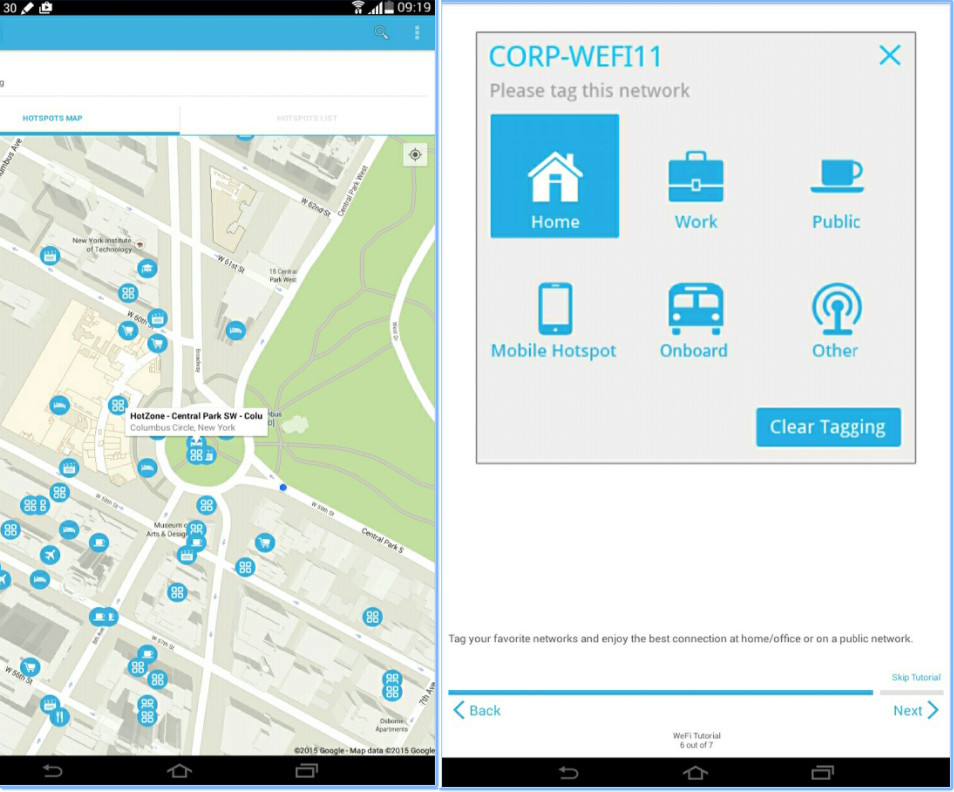 An app also works WiFi network analyzer. Not only will it search for the free wifi hotspot locations but also will connect you to the best one in your area. It has an outrageous sitemap of wifi spots so you can easily access any of them across the world. Well, if some hotspot act crazy - you can even add it to the blacklist.
Pros: high-speed connection as WeFi also works as a wifi signal strength app.
Cons: no passwords.
Wiffinity

Still, typing "Free wifi near me"? Download Wiffinity wifi app for Android or iOs, to get an impressive list of hotspots in all continents. If you find new shared wifi spot you can add it so that other users can enjoy it. You will be provided with secures spots only. Work online and offline.
Pros: free WiFi without adds.
Cons: no passwords.
Instabridge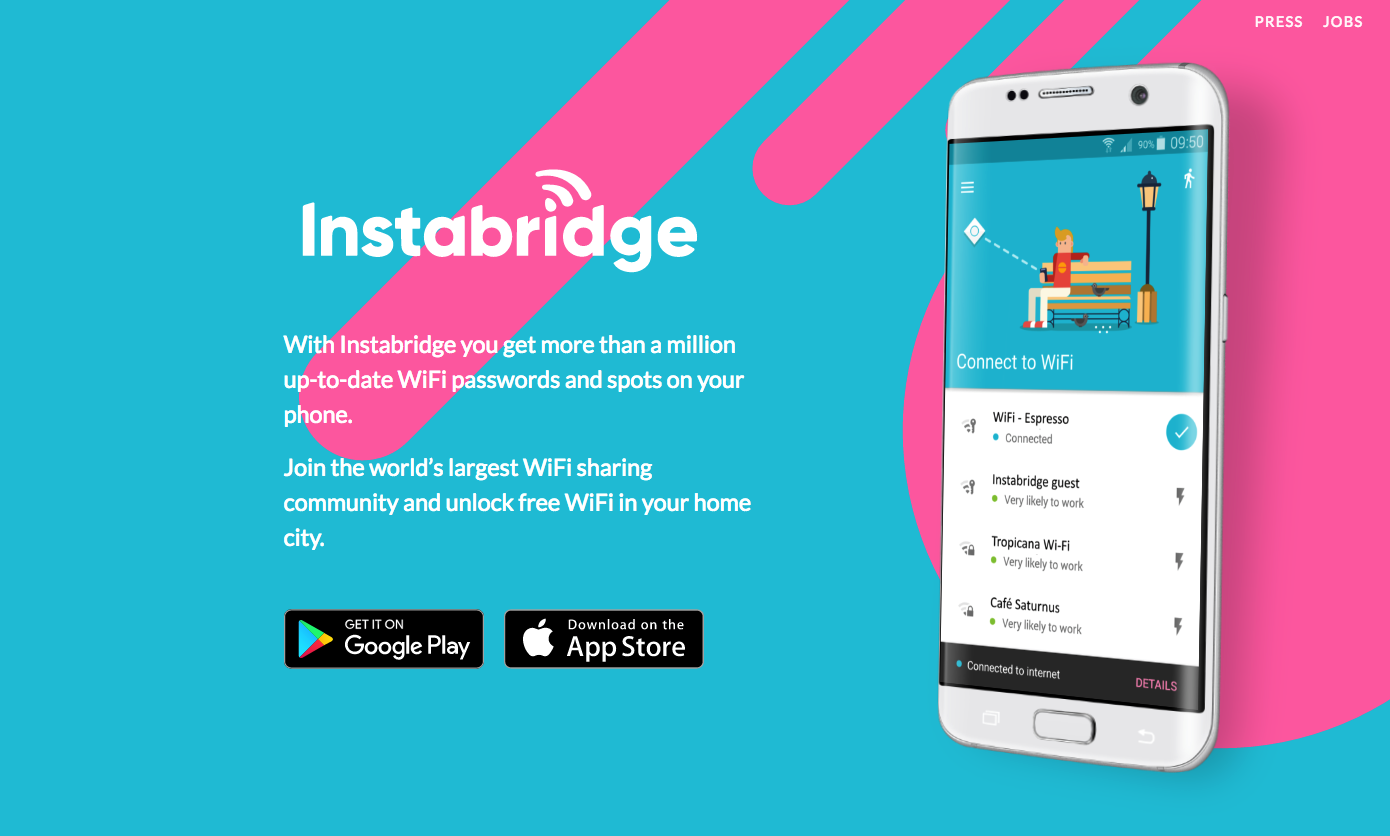 Unlike to question "how can I hack WiFi password in Android phone?" that sounds not too legitimate, Instabridge gives passwords. Yeah, you got it right, an impressive list of wifi passwords to save your time and nerves. This means, having wifi on the go is not complicated any more. Because you'll get connected automatically, it is that simple!
Pros: plenty of passwords.
Cons: app interface that differs from alike ones, might be a bit tricky.
As you see, finding a free Wifi app for Android or iOs is not tough at all. There are dozens of apps so one of them will surely suit you. They are free, easy to use, they DO help you while you are travelling. So, next time you are booking a flight from the Philippines to anywhere in the world, don't forget to prepare and download one of these apps.
Here we set a little helpful table for you.