How to save more on your flights with Malaysia Airlines?
"One great journey leads to another", says the Malaysia Airlines and it is exactly right. And so it does it's best to provide you with the best travelling experience, competing with other campaigns in frequent flyer programs. So here comes a convenient Malaysia Airlines Enrich promotion, which brings you a bunch of privileges and preferential treatment.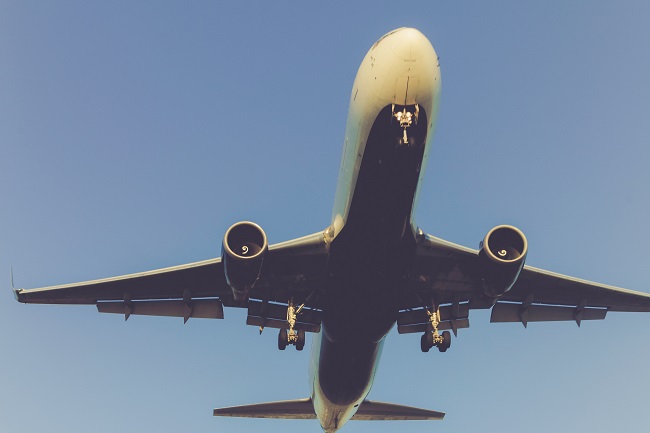 Enrich Rate Cards
Because you are the new Enrich member, you will gain the Enrich Blue card, the first step in membership. Fly regularly and upgrade the level of your card, move up various Elite tiers and unlock more privileges and benefits. Here are all Enrich Rate Cards and their profits:
Enrich Blue:
It allows you to earn Enrich Miles whenever you purchase Malaysia Airlines ticket or at any of OneWorld member and Enrich partner airlines.
You can redeem a Companion Travel Award, using which you can reduce the cost of the flight for your companion for about 60-80%, when you buy a Business or First Class ticket.
Also, you can exchange your Enrich Miles for Excess baggage.
Add-on to your miles for better Enrich redemption with Miles Top-up, Transfer and Extension.
Enrich Silver:
Requires 25,000 Elite Miles or 30 Elite Sectors.
You will become more prioritised at reservation waitlist, check-ins (which now allowed to make via phone), airport standby and boarding.
From now on you earn 5 kg extra Baggage Allowance
On top of that, you'll get a 25% Elite Tier Bonus on your base miles for your next flights.
Enrich Gold:
Requires 50,000 Elite Miles or 50 Elite Sectors.
All, that was included in Enrich Silver privileges.
Plus even more (50%) extra baggage allowance and it will be unloaded among the first.
You gain access to Malaysia Airlines Golden Lounge and another network of shared lounges.
More support with Assistance Programme 24/7.
The Elite Tier Bonus is the same.
Enrich Platinum:
Requires 100,000 Elite Miles or 130 Elite Sectors.
It includes the Platinum for your spouse if you wish.
Enjoy the Meet & Greet service, which helps you to check-in and speed up immigration process, departure or transit.
You gain access to luxurious Platinum Lounge at KLIA
Even more support with Platinum Assistance Programme 24/7.
From now on your Enrich Miles have no expiry date.
And the guaranteed seat, even if First and Business Classes are unavailable.
Plus 100% more extra baggage allowance.
At last, you get 30% Elite Tier Bonus on your base miles.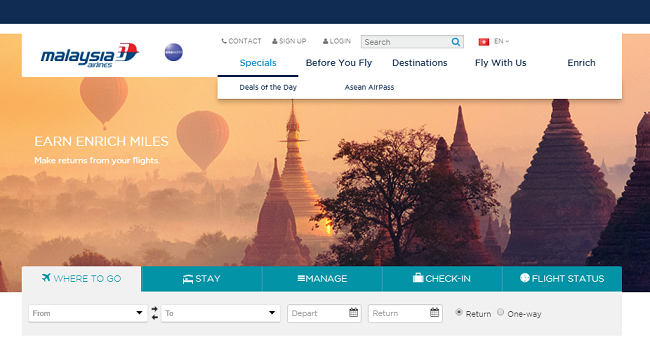 Enrich Malaysia Airlines Partners
Malaysia Airlines Loyalty program cooperates with lots of other companies.
Airlines:
Firefly offers you 3x bonus Enrich Malaysia Airlines Miles for your flights during the 30 Anniversary Promotion.
Hotels:
Langham Hotels and Resorts offers you to earn Double Miles if you book a room at their chain of properties.
With Hilton Premium Club membership you'd earn 1000 bonus Enrich Miles, 15% off your stays, and Complimentary supplementary Membership card.
Car rentals:
Rent a car with Hertz to earn up to 4x bonus Malaysia Airlines Enrich Miles and 10% off rent.
Avis offers your 3x bonus Enrich Miles for a car tent.
And with Rentalcars you would earn 1,000 bonus Miles.
To find more of participating programs, visit the full list of Enrich Partners.
Redeem Malaysia Airlines Enrich Miles
So, let's conclude what to do to get Malaysia Airlines rewards. Enrich is aimed to recognise and reward frequent flyers with travel avails, do notice, that membership is totally free. Each time you booking Malaysia Airlines or fly with Enrich partners, you gain bonus frequent flyer miles, called Enrich Miles. The amount of earned miles depends on the class of ticket, flight distance and your Enrich status. After you collected enough Enrich Miles you can exchange them on huge discounts, upgrading your Rate Card and get more benefits.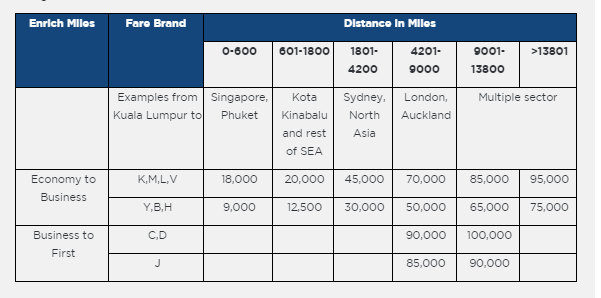 ILoveBargain hopes this Lifehack will make use for you, so you can travel more and enjoy savings much easier!