Earning Miles With AirAsia Big Loyalty Programme
Saving money always is a relevant question. Whether you look for new fashion styles or cheap hotels, ILoveBargain MY team can offer you ways to pay less. We've already told you about earning AirAsia points with Lazada, but now we want to suggest you take a brief look at other participating partners of AirAsia Big Loyalty Programme.
AirAsia and AirAsiaGO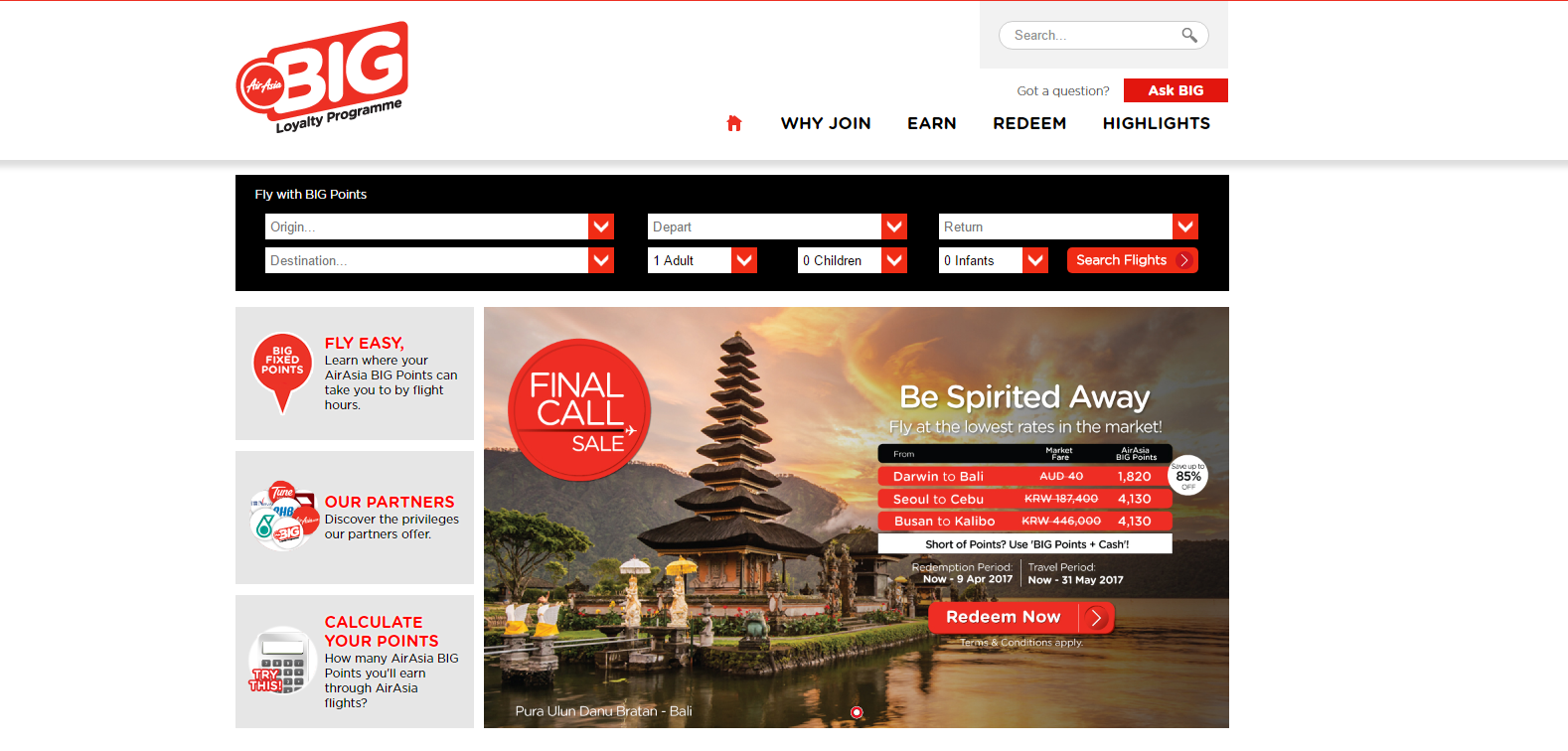 As it follows from the name itself, the main place to earn AirAsia Bigpoint is – surprise! – Air Asia website and AirAsiaGo. First of all, you need to sign up to start collecting BigPoints. Registered AirAsia BIG customers can earn up to 3 points for each RM1, exchange earned ones and get discounts on next flights. On top of that, you will be able to pre-book meal, baggage, duty-free, Comfort Kit, get the AirAsia Travel Insurance and Tunetalk, and pick a seat by yourself. In other words, you would get not only this services alone but some investment in your future. By the way, did you know, that you can combine a BIG Loyalty Programme alongside with AirAsia credit card promotions?
Zalora

Speaking of saving on clothing, we assume you already know about such convenient online fashion store as Zalora, but if you don't, well, it's time. Zalora has lots of high-quality and trendy apparel for every style and look, which you can easily purchase right from your chair at home. And it partners with BIG Loyalty Program as well. The deal is very simple: every RM15 spent on Zalora automatically converts into 5 BIG Points and scores right at your BIG Shot ID.
Tune Hotels and Tune Talk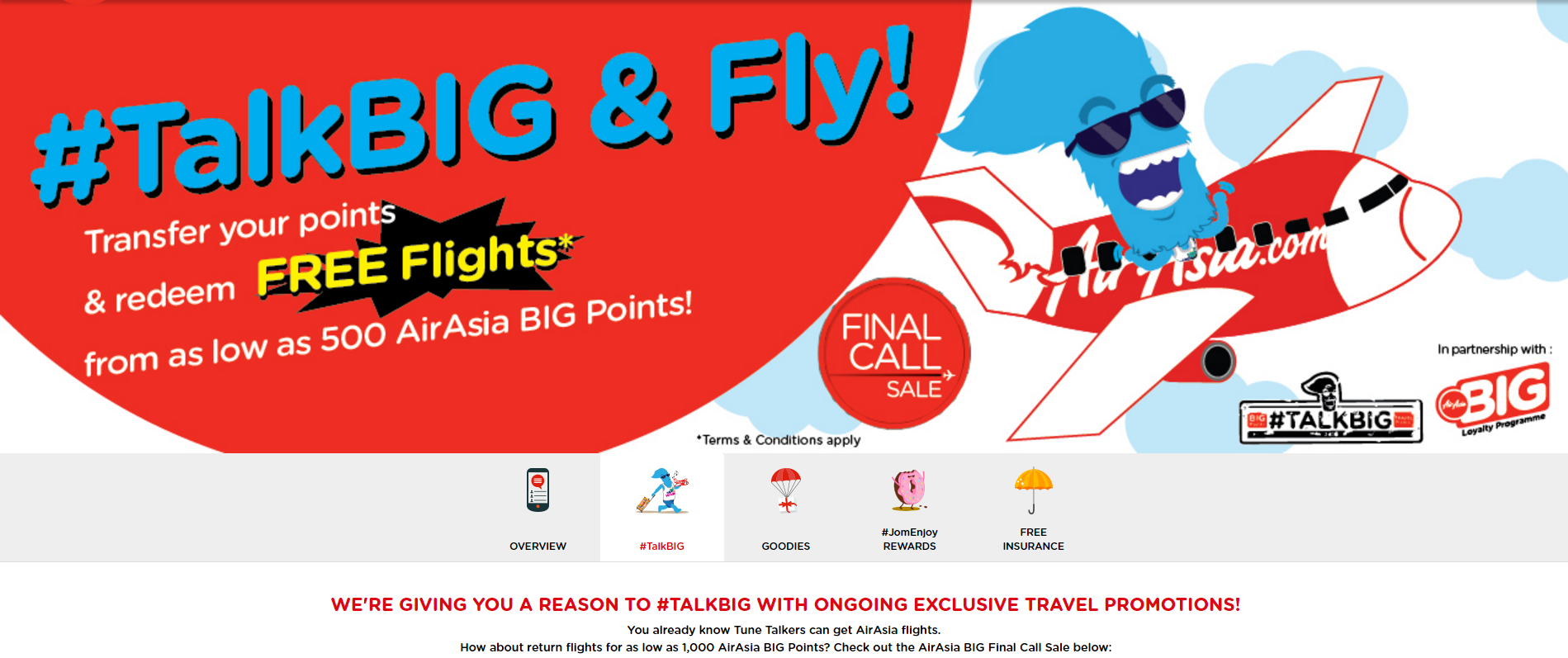 A few of other spheres of life. We all are travelling and using mobile phones, don't we? So why don't save on our trips and chatters? Tune Hotels offers you to get 1 BIG Point AirAsia for every spent RM2 on your bookings. Even more, you will earn AirAsia Bigpoint even for add-on services. Note, that Points won't be earned for bookings made via Online Travel Agents.
Rentalcars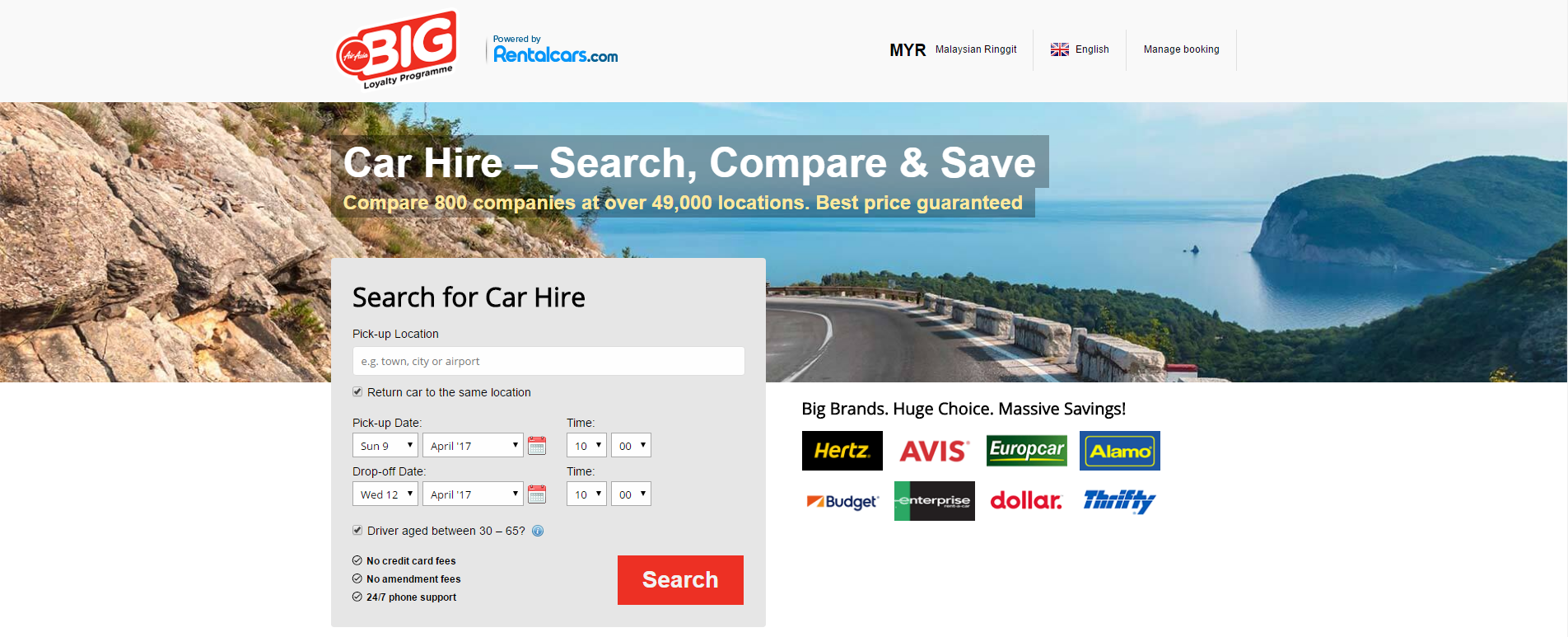 We guess many would agree that relying on public transport, especially in an unfamiliar city, isn't a very good idea. That's why multiple services of car rentals appeared. And we want you to turn attention to Rentalcars. Because, apart from their usual deals, you can save with BIG Loyalty Programme. Each $1 spent on car rent is equal to 10 AirAsia BIG Points. Remember, that BIG Points are not applicable for other items such as Damage Excess Refund.
Agoda

Agoda runs in partnership with AirAsia Frequent Flier too. To receive AirAsia Agoda benefits just make a booking via the dedicated landing page at Agoda and book a PointsMax package offer including AirAsia BIG Points. There is the following structure of earned Points: for spend amount below $149 you would get 500 BIG Points, and for bookings above $150 enjoy 1,500 Bigpoint AirAsia. This offer ends soon, so hurry up to catch up!
The conclusion is simple: AirAsia BIG Promo affects many affiliates and with AirAsia BIG Point redeem you can pay much less.