Earn AirAsia BIG Points with Lazada Malaysia
We bet you know that Lazada is one of the best places for shopping in Malaysia, offering the endless list of special deals, voucher codes, bank offers and other great promotions every day. But what if Lazada helps you fly to any destination within Asia and Australia for less? What if you can collect points and change them to the large discounts or even free flights? Surprised? Then get acquainted with the best Loyalty Programme and the Best Regional Loyalty Marketing Campaign or AirAsia BIG Loyalty Programme.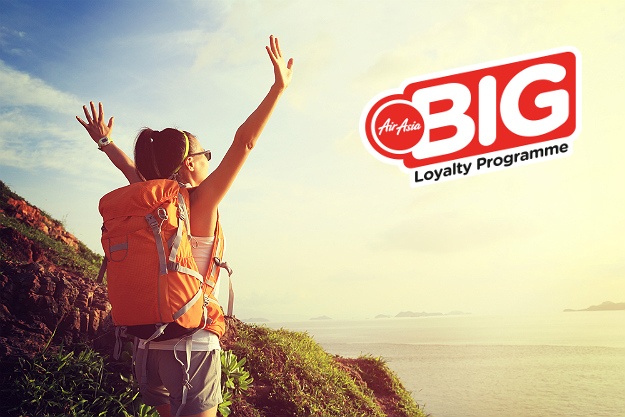 Now shopping at Lazada gets more exciting and more times enjoyable, cause for every Malaysia Ringgit spent on Lazada you get 1 Big Point from AirAsia. Everything you need is to be signed up for the membership under the Big Loyalty Programme, namely to be the existing participant of this campaign. With a wide range of merchandise offered at Lazada, including electronics, fashion clothing, health & beauty products and lifestyle items, there will be always a great opportunity to earn more and more points. So, when you have already made your choice and now you are aiming to make a payment, look attentively at your confirmation page and key in your BIG Shot ID. All Lazada shoppers will be rewarded with BIG Points when an order will have been finished successfully. Big Points will be credited to the members in 45 days. Purchases made with any vouchers or via mobile app will not be awarded BIG Points.

The pleasant moment certainly is to redeem your points. No worries, this procedure is as easy as possible. Just sign in redemption portal and check your BIG points, then goes more exciting moment - to choose AirAsia BIG Loyalty partner to spend your points. Pick from AirAsia, AirAsia X, Tune Hotels and Tune Talk in Malaysia, Indonesia, Thailand and Singapore. Once you've picked a partner, redeem your BIG Points and enjoy free flights, hotel room upgrades and many other savings.
Our team wishes you successful purchases at Lazada Malaysia, truly BIG Points from AirAsia, and huge savings from us.
Grab BIG Points using Lazada Voucher Codes & Deals