Trendy floral jewelry at the best price
All fashion experts are considering the fact that accessories complete the whole look of the person. That's why jewelry is one of the most gorgeous ways to emphasize your own style. It happened that Indian culture shares a close connection with flowers. Flowers are used here to decorate everything: clothing, events, buildings, and other things. Mostly flowers bring more beauty and refresh to the place they are brought. It's not surprising that the flower is one of the common design for jewellery. Read this life hack to find out how to pick floral jewellery for Haldi ceremony, where to find floral jewellery designs and more useful tips. It's divided into two blocks: overall recommendations about picking floral jewellery with the benefit & floral jewellery that fit the select occasion.
Floral jewellery for the bride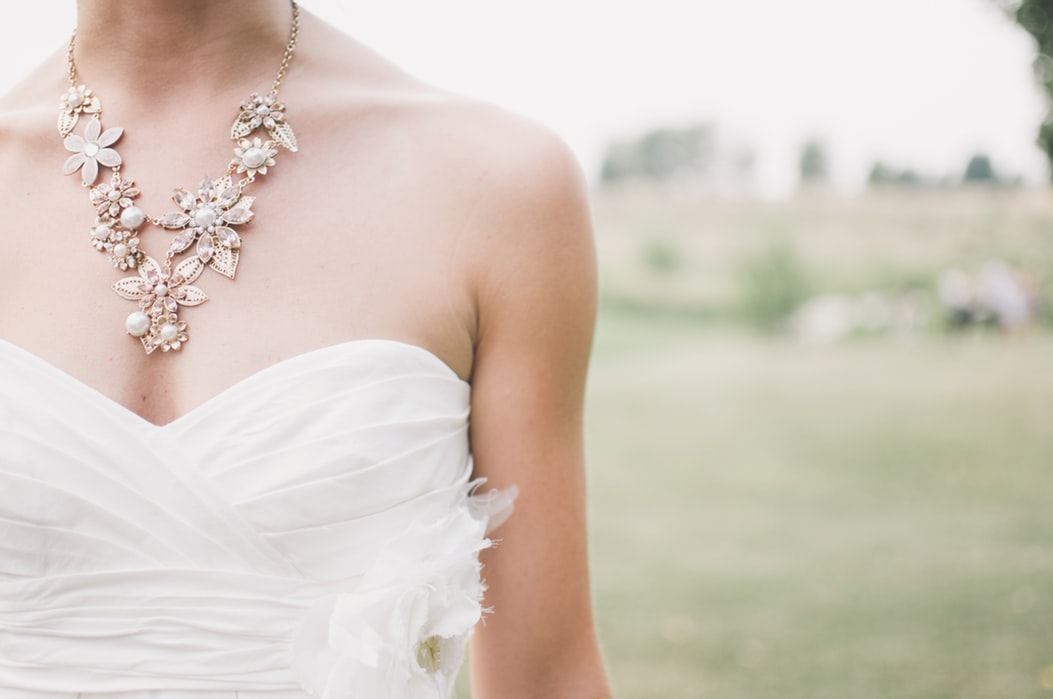 A woman has identified with a flower in many cultures since ancient times. A woman like a flower blossom and becoming prettier during the whole life especially if it's watering enough. In this certain case, this is about the attention and care of a woman from parents at the beginning of her life as a child and from her beloved man when she is growing. That's why floral jewellery is appropriate the most at the wedding ceremony where a woman appears in all her glory and beauty. To prepare well for the bridal outfit women need to pick any of dominated at the Indian wedding flowers for decorations, makeup, hairstyle, and more. The most common flowers are:
lotus
lilies
roses
carnations,
jasmine, & more.
Floral jewellery for a baby shower party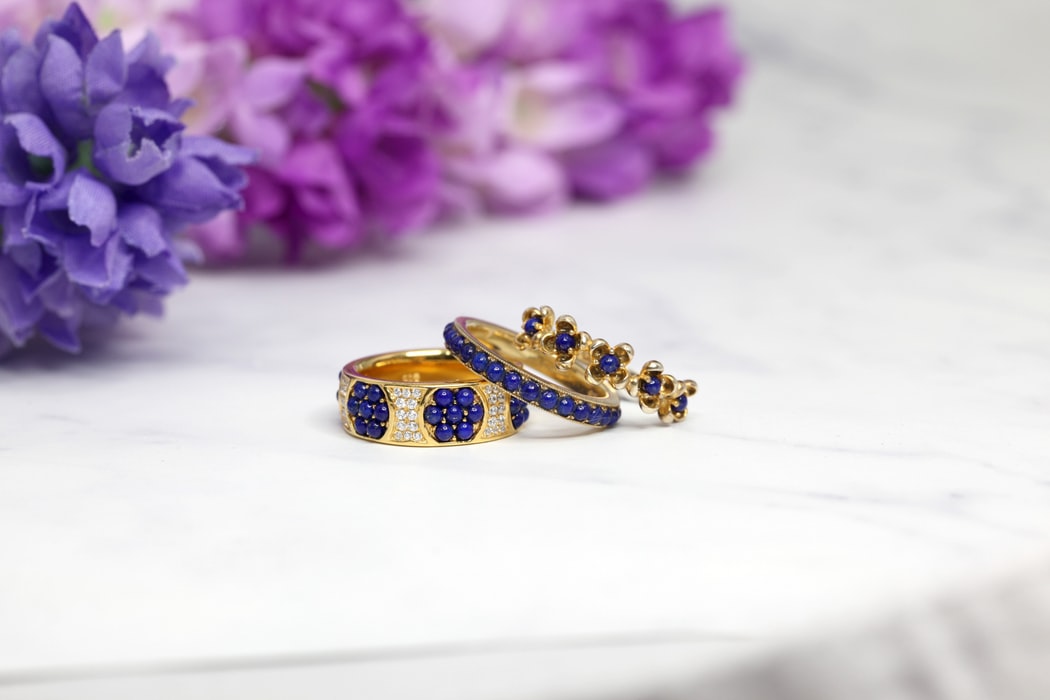 Godh Bharai in India is an occasion for making the future mom feel special and loved. Usually, this occasion is celebrated in the seventh or ninth month of pregnancy. Despite that, every community in India has its own traditions to celebrate the baby-shower one of them is something never changing. Family & friends of the mom-to-be make flower jewellery for her. As flowers have a deep symbolism in the Hindu culture, it's one of the popular gifts too. Choosing floral jewellery as a gift for baby-shower is the best way to celebrate the birth of beauty. Get small floral earrings as a present for baby-girl or pick one of the floral necklace designs to gift the new mother. Still, don't forget to bring original flower bouquet to the party like this in addition.
Floral jewellery for festive events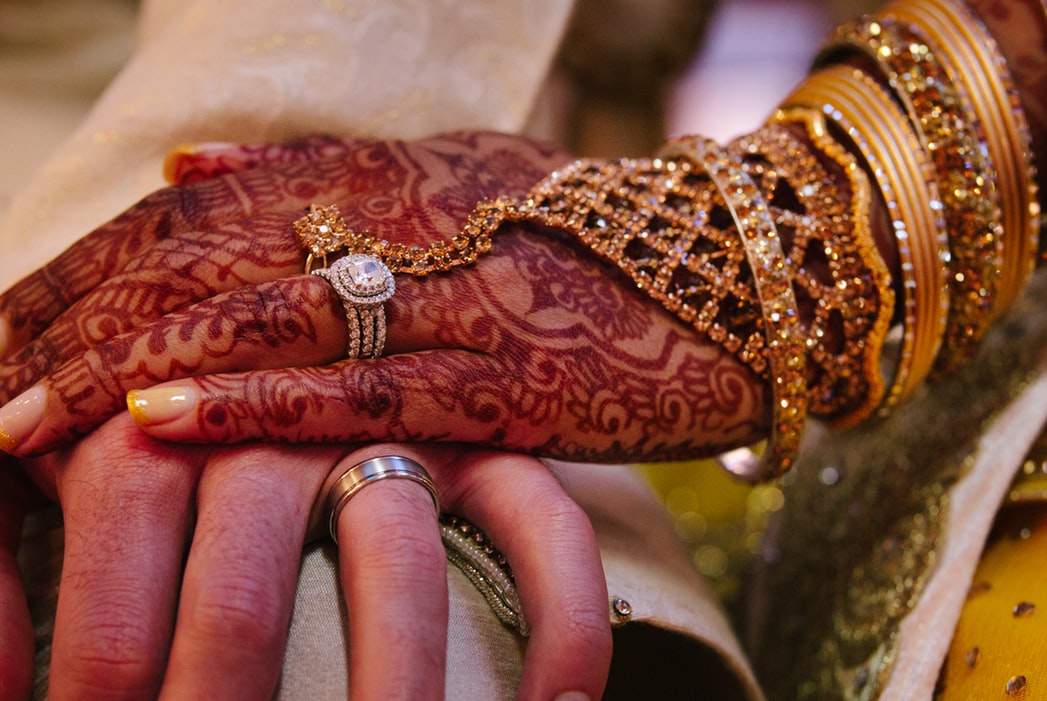 Diwali season, Holi celebration - any of these and more other Indian holidays accompany by parties. To become the most stylish person at such a party you can wear floral style jewellery. If the date of the holiday is nearing, check the collection sections on shops' websites. There could be found jewellery combos like 2-3 pieces of jewellery sets or separate floral studs, bracelets, pendants, and more products.
Top recommendations for picking floral jewellery pieces
Keep these things in mind when purchasing floral jewellery to emphasize your everyday outfit:
pick something not big and in minimalistic style if you already have bright colours and artsy forms of clothing in your wardrobe;
get exotic flower styles of jewellery pieces if you need to make an accent on accessories;
floral jewellery price depending on the of material which it is made from - silver is more affordable when gold or diamond stuffed jewellery pieces will cost much more;
some of the most popular flowers are roses carnations, orchids, jasmine, tuberoses - use this information to find a wide range of floral jewellery or to stand out among everybody.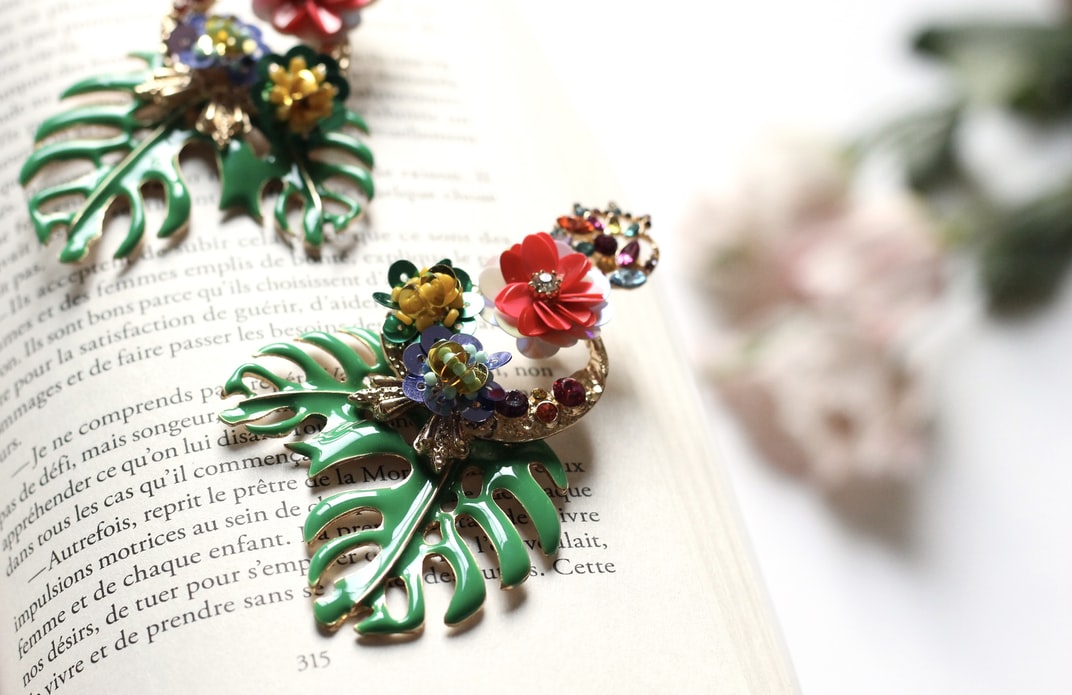 By the way, Melorra is the best place to find the needed floral jewellery pieces. Here you can check out trending styles divided by budget, type & occasion. Most items are usually on sale with up to 50% off. In addition, you always can count on an extra discount with Melorra coupon code. By applying any of the valid coupons you can avail from Rs. 1,000 to Rs. 2,000 off depending on the jewellery type and order value.
Valid Coupon Codes & Offers for Melorra
Conditionsapplied by 28 usersSuccessfully 100%
Get flat Rs. 1,000 off on your first order

The offer is valid on purchase of diamond jewellery worth Rs. 10,000 or above.
Conditionsapplied by 9 users
Enjoy Rs. 100 OFF your diamond purchase

Valid for payments Rs. 15 000.
Conditionsapplied by 12 usersSuccessfully 100%
Receive Rs. 1947 OFF purchase min Rs. 30, 000

Valid for orders with gold jewelry.
Show more Melorra