5 Tips How to Get Most of Klook Promo Code
A visit to the famous One-Piece Anime Park & studio in Tokyo, a trip with family and friends to the much love Hong Kong Disneyland, or the scary but yet thrilling bungee jumping from the top of the popular Macau hotel, the Venetian, which do you prefer? Why not just visit everything! With Klook.com, a visit to all is more than possible. Klook is one of the best online travel agencies in Asia, and it does it's best to provide both seasoned and constant travellers with the best offers on different trip-related services both Intra-Asian and international.
Klook Promo Code 2020

Travelling is one of the many things we love to do in HK and that is why Klook is the ideal travel agency for us. This amazing travel online platform offers plenty of promo codes every year, meaning each time you check, you will always find something for your trip. It doesn't matter when you what to travel, today, or 4 months from now; you will see the right deal or voucher that covers your exact desired travel plans. Klook coupon code offers to include airline ticket bookings, hotel room reservations, tours, events, and other travel services. Furthermore, the discount codes are always up to date, leaving out no recent interesting event as well as keeping up with current travel demands.
Klook Holiday Offers
Are the Christmas bells ringing, is it close to the Double 11 for online shoppers, or can you smell the fresh breeze of the New Year? While such holiday breaks and time period means rest from the long and sometimes strenuous year and fun for the weary soul, at Klook it also means the biggest Holiday offers! When we say huge, we mean massive like a 75% discount on all travel tickets during the Chinese New Year. Another example is getting $100 off every $750 spend throughout a particular holiday season and every celebration. Mother's Day, Father's Day, Valentine's Day, and so on, always check in on Klook any time a special day is around the corner. Who knows, you might just get a great discount on that romantic trip to the Universal Studios in Singapore with your partner.
Klook Discounts for Hong Kong Attractions

When it comes to attractions and sights, Hong Kong is filled to the brim. In many ways, there's no better fun-based travel destination compared to a trip to this majestic metropolis. Places that should be on your to-visit list in HK includes:
Disneyland
Ocean Park
Park Tram
Cirque du Soleil and
The Art of Chocolate Museum
Where does Klook come in? It's the enormous discounts on Passes and Tickets for entry into some of these places. A 16% price beatdown on tickets to Ocean Park, and 15% alongside 20% off Disney Park ticket and the Tram Tour, respectively, are just a few examples of what these juicy offers look like. Are you thinking what we are thinking? Ocean Park, here we come!!!
Klook Coupon Codes for Connection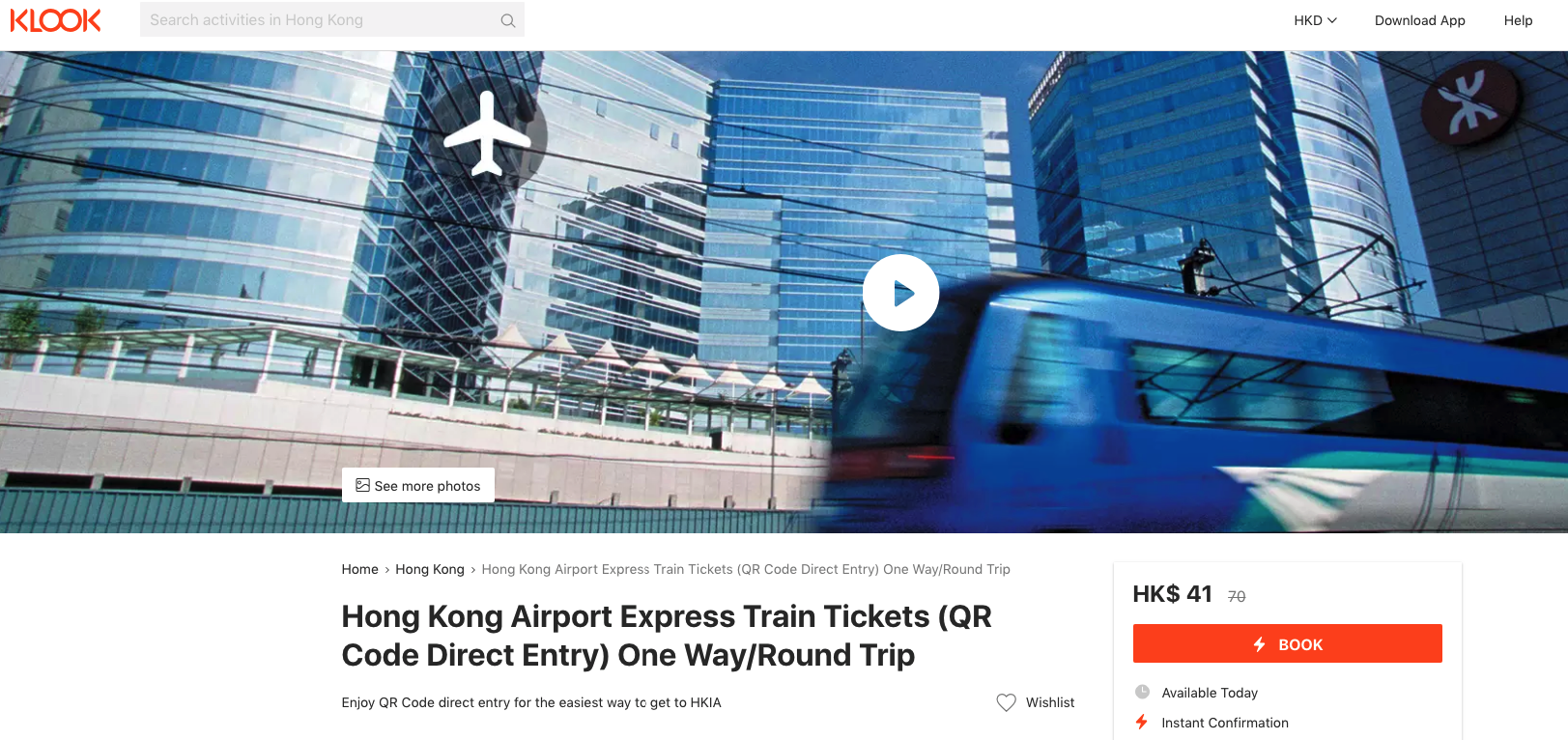 When you hear the 'connection' in this category, there are three things that should come to your mind
Transportation: Usually involves a pick up from the airport to your desired location by Klook partners like Airport Express Line that offer such services.
Portable WiFi by Klook's internet providers like WiFi Egg and many others.
On-the-go WiFi + Transportation: the Easiest way to describe this is getting picked up by a car that has WiFi, easy peasy.
Now for the best part: it doesn't matter where you are going, Taiwan, Japan, and South Korea included. Getting 10% off 4G WiFi of 7GB data plus AirPort ticket is the most precise example. So, do make sure you check your data and driver-hosting options before you click the "Book Now" button because you might miss out on a deal as cool as the one mentioned above.
Klook Codes for Select Banks

Do you know what travelling, your credit card's parent bank, and a discount deal all have in common? The answer is the Klook discount codes for selected banks. The best example of this category is 1 USD per day discount code for Portable WiFi for DBS bank cardholders. What banks are often featured?
Hang Send Cardholders
HSBC Cardholders and of course
DBS Cardholders
Is your bank not there? These are just examples. Check the full list of all valid coupon codes and offers on the ILoveBargain Hong Kong Klook page, and you will get the answer to your question. In fact, if you can't find a discount code option on our webpage, it means it doesn't exist.